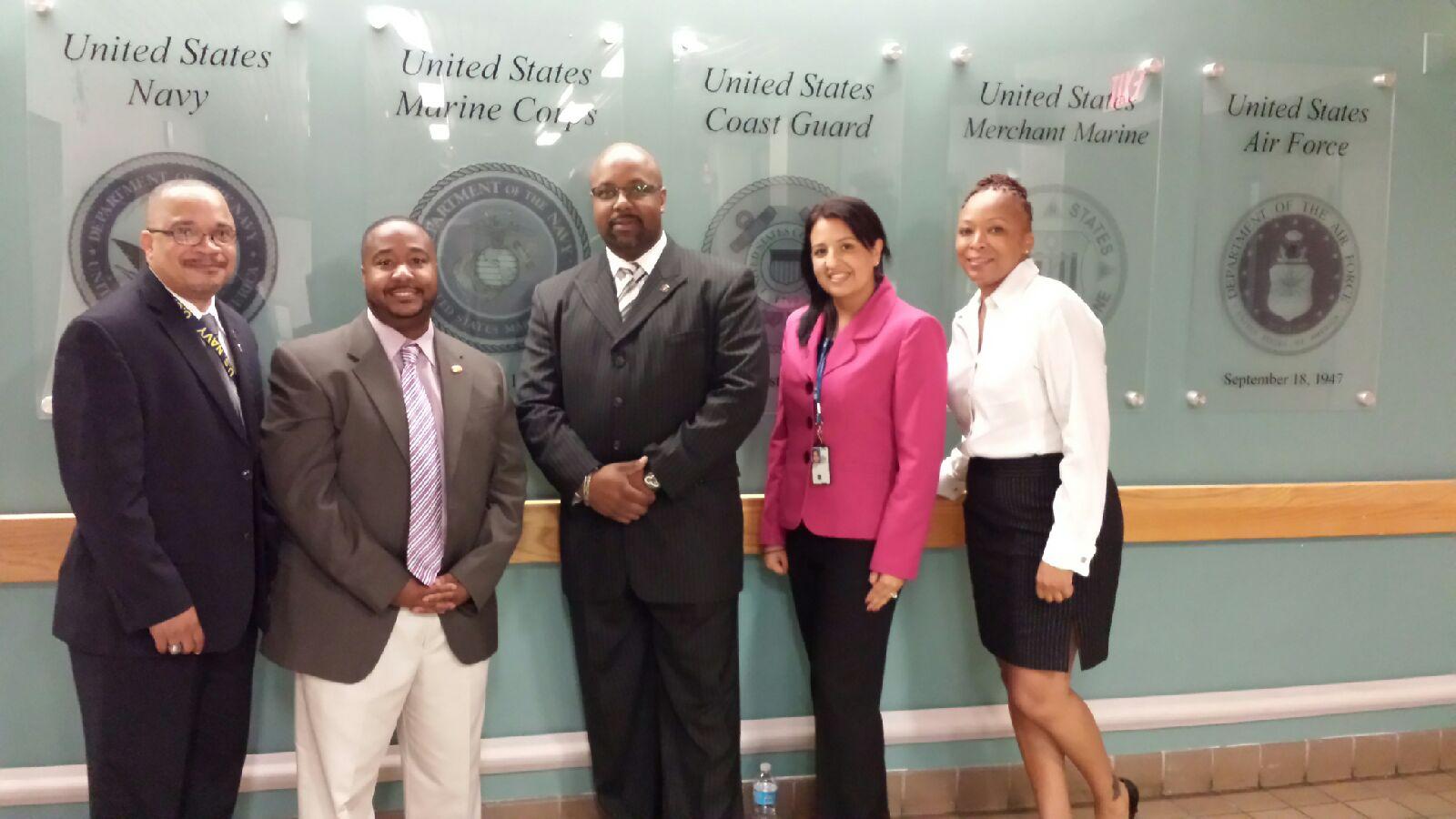 Left to Right - Dwayne Mitchell, Management Analyst (Policy); Willie Bradley, Human Resources Specialist; Matthew Steverson, Human Resources Specialist; Araceli Kawakami, Human Resources Specialist; and Emily Berry, Human Resources Specialist
The Veteran Employment Services Office (VESO), Human Resources Service (HRS) continues its efforts to partner with local VA facilities' Human Resources Offices in support of Veteran employment and training initiatives. The team recently provided basic staffing training to Human Resources Assistants at the VA Medical Center in Washington, DC. One of VESO's strategic objectives is to educate VA's management officials, HR professionals, Veterans and Servicemembers about Veteran centric resources and provide tailored training on Veteran employment tools, services and authorities. VESO's mission, vision and objectives are aligned under the Office of Human Resoruces & Administration's Strategic Plan Goal 3, to cultivate and sustain a culture that advocates for Veteran employment within VA and across the federal space.
---
The Veteran Employment Services Office (VESO) within the Office of Human Resources and Administration (HRA) leads the Department of Veterans Affairs (VA) efforts to recruit, retain, and reintegrate Veterans into the VA workforce and to promote the employment of Veterans across the Federal Government in support of Executive Order 13518.
+ Required plugins [ Get Viewer Software ]