U.S. Army (retired), 20 years
Director, Employee Education Resource Center
Veterans Health Administration
Washington, DC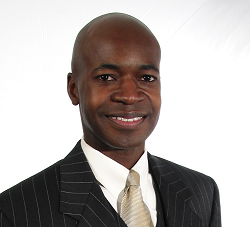 A strong commitment to service and desire to help fellow Veterans moved Eric Bruns, a 20-year Army Veteran, to seek a career change from his private-sector job.
"I have to admit I was a little naïve at first," Eric said. "I thought my situation was the norm until I kept hearing from other Veterans that they weren't able to find employment."
He heard about VA for Vets from friends and began using the Career Center's online tools to explore open positions at VA. Eric also worked with a VA for Vets career coach and together,they focused on how to frame his military experience to appeal to potential employers. "My career coach really helped me see how my resume could be written better," he said.
Armed with a new resume and advice from his career coach, Eric attended the Veteran Career Fair and Expo in Washington, D.C. The event, sponsored by VA for Vets, featured more than 6,000 federal and private-sector opportunities available to job seeking Veterans.
"It was a phenomenal event," Eric recalled. "I was optimistic about getting an interview with VA and the potential of walking away with a job offer."
Thanks to the high tech, high touch resources of VA for Vets, he was hired as the director of the Veterans Health Administration's Employee Education Resource Center. Eric credits VA for Vets for guiding him through the transition to federal service and is excited about starting a new career at VA.
"I'm ecstatic about my new job," he said. "I feel pride in being a part of a group working towards something greater than ourselves and I'm excited about using my experience to serve other Veterans at VA."
+ Required plugins [ Get Viewer Software ]